The Importance of Prayer for Christian Single Fathers Seeking a Righteous Wife.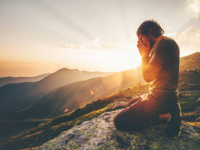 Christian single fathers desiring to find a righteous wife face unique challenges in their journey towards a God-centered marriage. The responsibilities of parenthood combined with the desire for a spouse who shares their faith and values can be overwhelming. In such times, turning to prayer becomes essential, as it not only strengthens their relationship with God but also aligns their heart with His divine plan. This article delves into the significance of prayer for Christian single fathers seeking a righteous wife and how it can guide them on this important life path.

Prayer of a father: Seeking God's Guidance.

The Bible teaches us that God has a perfect plan for each of our lives, including our choice of a spouse (Jeremiah 29:11). As a
Christian single father, it's crucial to seek God's guidance in this important decision. Prayer opens the communication channel with God, allowing Him to reveal His will for your life. Through prayer, you can discern the qualities and characteristics that align with God's desire for your future spouse.

Bible Text: Proverbs 3:5-6 - "Trust in the LORD with all your heart and lean not on your own understanding; in all your ways submit to him, and He will make your paths straight."

Example: As we see in the book of Genesis, Abraham's servant sought God's guidance through prayer when finding a wife for Isaac (Genesis 24:12-14). He asked for a specific sign to reveal the right woman, and God faithfully answered his prayer by leading him to Rebekah, a woman of character and faith.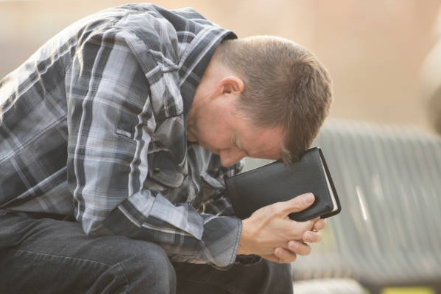 Patience and Trust in God's Timing.
Finding a righteous wife is not a process that should be rushed. Patience is a virtue that can be difficult to uphold when seeking
companionship, especially for single fathers juggling their parental responsibilities. However, through prayer, single fathers can find solace in God's timing. Trusting in His plan, even when it feels like the wait is prolonged, helps maintain faith and confidence in finding the right partner at the right time.

Bible Text: Psalm 27:14 - "Wait for the LORD; be strong and take heart and wait for the LORD."


Example: Joseph's life story is an excellent testament to patience and trust in God's timing. Despite facing numerous trials, Joseph remained faithful, and God eventually rewarded him by elevating him to a position of power and reuniting him with his family (Genesis
37-50).
Strength and Wisdom to Prioritize

Balancing fatherhood and the pursuit of a righteous wife can be challenging. Prayer provides single father the strength and wisdom needed to prioritize between these two vital aspects of life. By seeking God's guidance, single fathers can identify the season they are in and focus on nurturing their relationship with Him, ensuring that when the right time comes, they are well-prepared to embrace a blessed marriage.

Overcoming Insecurities and Fears

Being a single Christian father seeking a partner may come with insecurities and fears from past experiences. Prayer helps in releasing these burdens and finding healing from emotional wounds. Entrusting these concerns to God grants peace of mind and prepares the heart to love wholeheartedly without reservation when the right person comes along.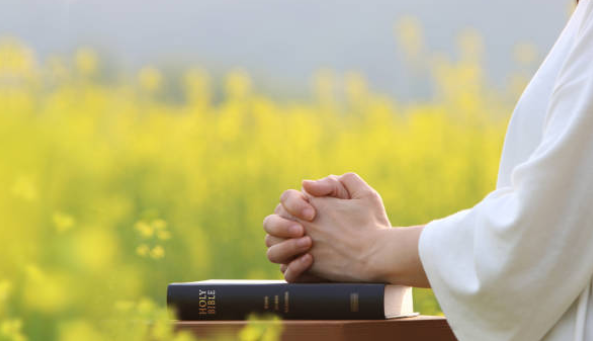 Discerning True Righteousness

While seeking a righteous wife, it is essential to discern true righteousness from superficial appearances. Prayer empowers single
fathers with the discernment to recognize a woman whose faith is genuine and whose values align with God's principles. It helps them look beyond the external and perceive the qualities that will contribute to a strong, God-centered marriage.

Bible Text: 1 Samuel 16:7b - "The LORD does not look at the things people look at. People look at the outward appearance, but the LORD looks at the heart."

Example: The story of Ruth exemplifies discernment. Boaz recognized Ruth's genuine faith and character through her actions,
making her an ideal match for a righteous and loving marriage (Ruth2:11-12, 3:11).

Cultivating a Godly Marriage

Prayer is not only vital before finding a righteous wife but also throughout the marriage journey. For Christian single fathers,
seeking God's guidance and grace through prayer will help them foster a Godly marriage. Prayer becomes a foundation for open communication,love, and respect between partners, enriching their relationship with God as well as each other.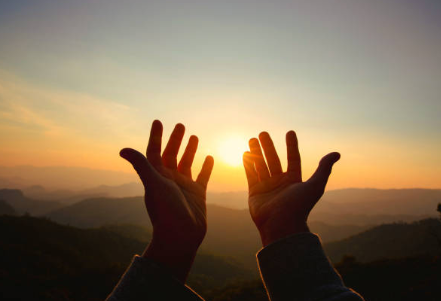 Bible Text: Ecclesiastes 4:12 - "Though one may beoverpowered, two can defend themselves. A cord of three strands is
not quickly broken."



Conclusion

The journey of a Christian single father seeking a righteous wife is filled with challenges, but prayer serves as a powerful tool to
navigate these waters with confidence and faith. By seeking God's guidance, trusting in His timing, and cultivating patience, single fathers can embrace the path set before them with hope and joy. Through prayer, they will not only find a God-fearing wife but also build a strong, loving marriage founded on faith and righteousness.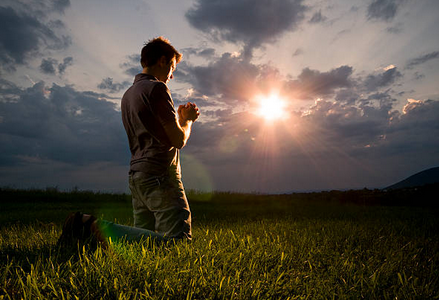 Prayer of a single Father.
Heavenly Father,

I come before you today as a single father, seeking strength and guidance in this journey of parenthood. Thank you for the precious gift of my child(ren) and for entrusting them into my care. I know that with You by my side, I can face any challenge that comes my way.

Lord, I acknowledge that being a single parent can be overwhelming at times. There are moments when I feel inadequate, weary, and unsure of what the future holds. In those moments, I ask for Your comfort and assurance. Help me to remember that I am not alone, for You are with me always.

Please grant me the wisdom to make the right decisions for my child(ren) and the strength to be a loving and supportive parent. Help me to be patient and understanding, to listen to their needs and concerns, and to provide a stable and nurturing home.

Lord, I lift up my child(ren) to You and ask for Your protection over their lives. Keep them safe from harm and guide them in the paths of righteousness. May they grow up to be compassionate, kind, and strong individuals, deeply rooted in Your love and truth.
I come before you with a heart that seeks a life partner, a wife who will be a true companion, friend, and helpmate in this journey of faith and life. I know that you understand the deep longings of my heart, and I trust that you have a plan and purpose for my life, including this desire for a wife.

Lord, I ask for your guidance and wisdom in my search for a life partner. Help me to discern the right qualities and values that are essential for a strong and God-honoring relationship. Lead me to a woman who shares my love for you and desires to walk with you in faith.

I pray that you would prepare both me and my future wife for the responsibilities and joys of marriage. Help us to grow individually in our relationship with you, so that we may better serve and love one another in the covenant of marriage.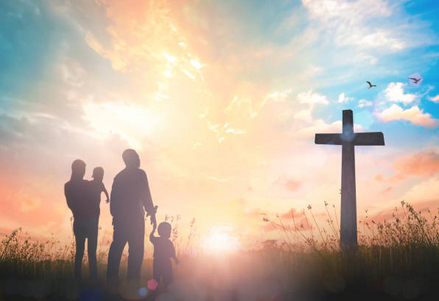 Father, I surrender my desires and dreams into your hands. May your will be done in my life, even if it means waiting for the right person or following a path that I may not fully understand at this moment. Give me patience and contentment in the process of seeking a life partner.

Lord, I also pray for the woman who may be seeking a husband. May she also be guided by your Spirit, and may she find strength and fulfillment in you as she waits for the right person to come into her life.
As a single father, I know that I cannot do this alone. I need Your grace and mercy each day. Help me to lean on You and to trust in Your plan for my family's future. Teach me to rely on Your strength, even when I feel weak, and to surrender my worries and fears into Your capable hands.

Thank you for the blessings and joys that come with being a parent. Thank you for the laughter, the hugs, and the moments of pure delight that my child(ren) bring into my life. I am grateful for these precious memories.

Lord, I also lift up other single parents around the world. May they find comfort, hope, and encouragement in You. Surround them with supportive friends, family, and community, and provide for their every need.

In Jesus' name, I pray,

Amen.